I went to see Ted Rall speak tonight at the Amagansett Library. I met Ted some years ago, because I was casual friends with his wife Judy, (we saw each other at yoga). One morning, when we were talking after class, she mentioned to me that they hadn't been out to a movie in so long. Ted went back and forth between New York, LA, East Hampton and wherever else he was working and Judy stayed home, worked and looked after Eric. It reminded me of my early life as a mother and wife. Wonderful but also hard, lonely years. Their son at the time was maybe three years old. I offered to babysit. And I remember how her face lit up as she accepted my offer for that very night!
He was an adorable smart little boy, who reminded me a lot of my own son at that age: precocious, used to being listened to, funny, lively and we had a nice time. He insisted I stay next to him lying down before he went to sleep. And he took a very long time to go to sleep. I remember being in the dark holding hands with this little boy. Also, opening up their dishwasher to put a glass I had used in it—and discovering the dishwasher chez Rall was used as storage! In it were nuts, legumes and all sorts of dried edibles. To this day that dishwasher full of nuts and legumes, just blows my mind.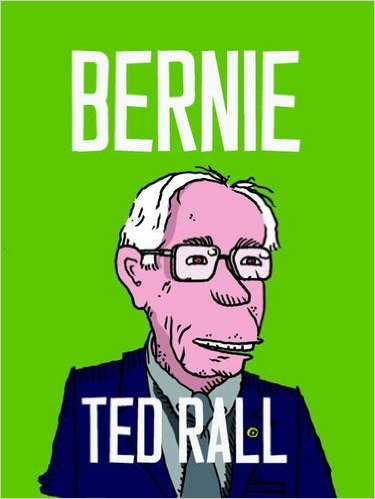 I was thinking about all this, as I sat in the basement of the Amagansett Library waiting for Ted to talk. Ted is a political cartoonist. He's written close to twenty graphic novels—his last book was on Snowden. Probably he's on the hate list of every right wing organization. But he doesn't shut up! Or put his pencil down.
People began to file in. I saw Ted. I didn't bother to go up and introduce myself as the woman who had babysat his son eight zillion years ago, and once had dinner on the beach, but I wondered where Judy and Eric were. A few more people filed in. The room downstairs was filling up with people.
A handsome young lad with very shiny black hair appeared in the doorway, and I immediately recognized him as Eric, the little boy in his pj's. He was getting tall. And wearing eyeglasses. It's always poignant and heartbreaking to see how fast these children grow: one minute they want to sit on your lap and read stories, and the next moment they have eyeglasses and long legs, will smoke a joint and kiss someone — in the not too distant future.
Ted was milling around setting up. Eric with his shiny hair was given a place of honor in a director's chair near the lectern. I saw him adjust his eyeglasses.
Where was Judy? As much as I was interested in what Ted was talking about, I realized, I had come to see Judy, whom I really like, and whom I hadn't seen in so long.
Ted's book is about Bernie Sanders. In fact, Ted is the only journalist that Bernie has allowed to write a bio on him. Ted believes Sanders has the possibility of winning not just the nomination, but the presidency as well. Wow! How thrilling! Everyone I know says Bernie has no chance of winning. But another friend –also a journalist—says we should all say Bernie can win, and quit putting out all these negative vibrations. Wouldn't that be a hoot, to have an honest Abe sort of liberal, Jewish, president who is manifestly not on the corporate feed?
The librarian got up to speak. And still no Judy. Where was she? Had they divorced? Is that why Eric had come in by himself? Is that why Ted placed his son in the directors' chair because it was Dad's night out with son and he was fumbling along trying to make it fun?
A woman who I imagined might be a friend of Judy's was sitting next to me.
"Do you know Judy?" I asked?
"No," she replied. "I saw her upstairs, though."
That sounded sort of ominous. I didn't ask how if she didn't know her, she saw her upstairs. It worried me.
The librarian was going on, about Ted's accomplishments: his John F. Kennedy Medal of Freedom awards, his near Pulitzer. I was lost in thought: book signings, how scary they are for the author (at least mine have been); marriage, my own long one, my close friends who have gotten divorced; children, the passage of time… By this point I was more than halfway convinced Judy had flown the coop. Part of me applauded this. Part of me worried about Eric who looked like such a cool sweet kid.
Ted got up to talk. The door opened. And Judy, Ted's wife, glided in the door and sat down in the only empty chair in the room, the one next to me on the other side.
We gave each other a big hug. She looked really pretty with her hair down, long black hair just like her son. I realized I had never seen her with her hair down.
During the talk, my neck started getting stiff. Apparently the same thing was happening to Judy, we were both doing Namaste with our hands in back of our backs, trying to free the shoulders.
Ted's talk about Bernie was brilliant. Of course I bought the book. And everybody else should too.
Here's to marriage!
Here's to staying together through thick and thin.
And here's to Ted Rall's book: Bernie



by