A note from Mary Marcus: I was a child in Louisiana in the waning days of Jim Crow. I remember segregated schools and water fountains, Bull Connor and Martin Luther King Jr. My "real mother" was our housekeeper, and I dedicated the novel to her.

Lavina traverses the near present, in the 1990's and the segregated South of the 1960's. It is the story of Mary Jacob, a children's book author who has virtually no memory of her early life. Billy Ray, Lavina's son and a musical genius, remembers all too well what happened to them on a hot August day in 1963 when their lives changed forever. When the two of them meet again in their hometown, it propels them back to their childhoods.

In the second part of the novel, Lavina herself speaks. She is uneducated, but a woman of great mind and heart, much like the woman who raised me. I believe her spirit guided me to tell the story of someone who put her life on the line – not because she was so brave, not because she had political aspirations, but for the simple reason that she believed in God and wanted the world to be better for her son. She wanted to do the right thing.

Click through to Amazon for more information, and sign up to my newsletter below for a free extended excerpt.
Preorder Today!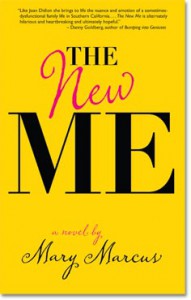 "The New Me
is funny, poignant and deftly written. It is a relatable story that beats with a pulse of a modern marriage paradigm and provides cringe-worthy moments that simultaneously delight and distress. This book made me uncomfortable in all the best ways.I couldn't put it down."
– Moira Walley-Beckett, Writer/Co-Executive. Producer of
Breaking Bad
The New Me
, May 20, 2014: An excerpt "Last night I walked by my old house, something I've wanted to do for a while now. Since I'm the same old me, driving the same old beat-up Volvo, I parked a few blocks away and set out on foot. I told myself it was just the house I wanted to see, not really them. Next week is Easter and Passover. Days are longer now. When flowers bloom all year long, it's hard to appreciate spring. But spring it is. LA style. The air smelled incredibly sweet. Everything about my old house looked the same.It's a comfortable Spanish two-story built in the twenties, one that's much nicer inside than out.What's weird is there was not a single potted plant outside the front door. I was counting on pots of daffodils and hyacinths, maybe some kind of spring wreath on the front door. Lights were on in the living room; one of the narrow front windows was cracked open. When I lived there I used to crack a window to let out the cooking odors, particularly if I was cooking fish. I'm not nearly so fussy in these past months that I've been living alone. My standards were higher with Jules and the boys around. I used to be quite neat. Now days can go by where I don't make the bed; I never would have done that before. I stood for a bit just taking in the place, feeling apprehensive.What if they saw me? Parked there in the driveway, just like always,was Jules' shiny Beemer with a metal chock wedged up against the back wheel so Jules won't have to go nuts thinking it might roll down the driveway and go crashing into the house across the way. When I was in the kitchen cooking or upstairs late at night,waiting for him to arrive, the sound of the chock scraping across concrete would alert me he was home. Seeing the Beemer parked there was like seeing Jules himself. Being Jules, he doesn't believe in burglar alarms—according to him, just another thing to break—so I knew it was safe to run my fingers across its shiny white body, so smooth and impeccably clean. Like Jules' body, in fact. Touching it gave me a rush. Lydia's car was also on the street—only Jules gets the small driveway—it gave me less of a shock to see her car, perhaps because it's not as familiar. She's still driving her bright blue Mazda with a
Write Like A Girl
sticker on the back bumper."  
The New Me
Lavina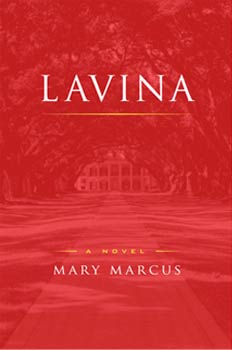 Amazon • Barnes & Noble • Books-a-Million • iBooks • Indiebound • Indigo • The StoryPlant