I fell off the sugar wagon in September, after a two-year hiatus. Not in any kind of bing-y way. Yet, to this very minute, I feel the siren call of cane and fructose that doesn't really happen when you avoid the stuff and limit your consumption to fruit, and not too much dried fruit either, and the natural sort that comes in yoghurt, kefir, milk, and all lactose products. It started at my friend Mae's wedding in September. A big piece of wedding cake, not ordinary white and gluey, her and John's was spice cake with raisins and nuts and a beautiful white icing. Months later, I can still recall that cake which was proffered after the ceremony with a cold glass of good champagne (more sugar, alcohol and sugar—whoopee!). Next came a piece of iced gingerbread imported from home by my German friend, Andrea! Eaten with a hot cup of earl grey on a cold afternoon. Paradise! But alas, once you get that sweet taste of cane or fructose, your mind's pleasure centers want more. And more. Tell me about it. I used to smoke. It was a years long battle to get that monkey off my back. And sugar is the same: dope, a signal to the nervous system and the pleasure centers to go into zing mode. Soothe me! Feed me! Once you get the taste, it's hell to turn off. I'm guessing it's like booze if booze is your thing, and thank God it's not mine. I want to shovel the stuff in my system. And if you're skinny like I am, everyone looks at you like you are some kind of freak if you don't stuff it in. If you ask for the cookie without the flour and sugar, I'm labeled a Miz Priss; I'm told a cookie would do me good; I could use a little flab on my bones. What's wrong with me, I look unhealthy. It's getting a little ridiculous.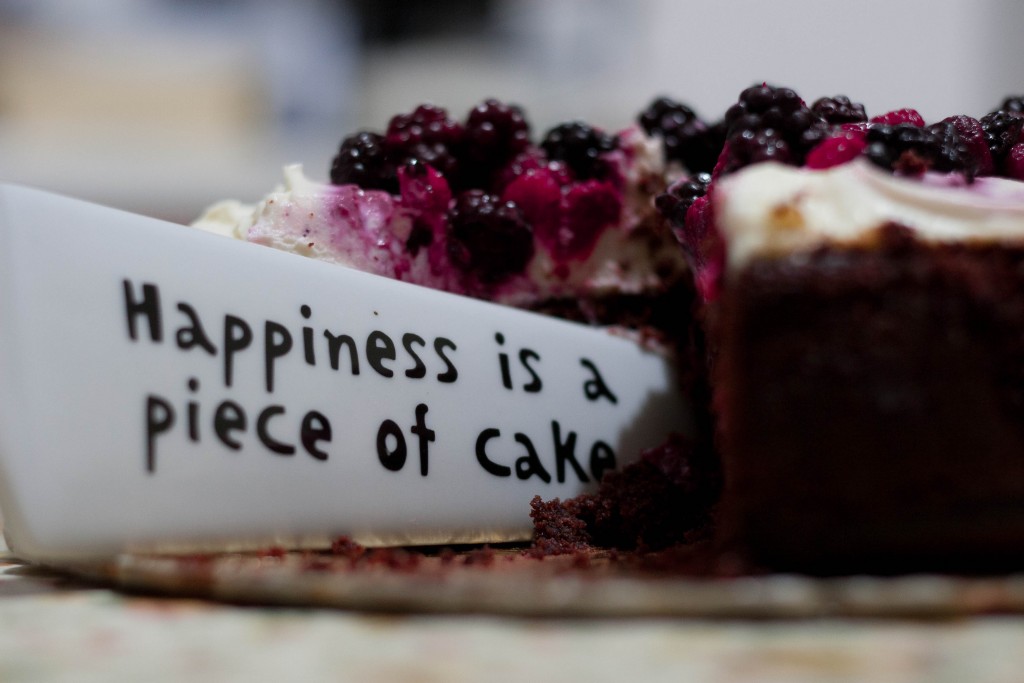 Recently my husband, who has always been able to eat anything he wants and remain relatively slender told me after I gave him the look at a holiday dinner party when he reached for a second slice of cake: "My wife is the reincarnation of Cotton Mather. In her last life, she sentenced people who ate cake to the stake, men, women and children burned!"
"Chill out!" He concluded and everyone at the dinner party in turn gave me the look and nodded their heads.
No I won't chill out. And neither will gentle (informed) readers whilst perusing the pages of The Case Against Sugar by Gary Taubes, an eminent science journalist who links the worldwide pandemic of Diabetes to the consumption of sugar, with the US in the lead—both in sick men women and especially children. We started this whole damn thing. We gave the world high fructose corn syrup, soft drinks and Donald Trump who my son told me is a big Oreo freak. Imagine with all he gets to choose from, and he picks Oreos as a treat. It says everything about him. Everything and more.
I was raised in the south on coke cola, pronounced as one word. It was everywhere and consumed hourly by everyone. Babies drank coke cola from their bottles.
Our bodies were not meant to consume the sugar that we feed it. The pancreas can't take the onslaught. The result of which are epic rates of obesity, diabetes, heart disease, the lamentable list goes on and on.
Read this remarkable book. The author, I have to say, looks a little stern and gaunt in his author photo.  I bet he never falls off the wagon. I bet he's way worse than Cotton Mather or me at dinner parties. I don't even like to think of what a treat around his house might be. Or how he punishes his significant others not to mention his offspring if they are caught using the stuff.
My mother, who was diabetic, and who died of the disease started me on the lifelong fear of sugar. I'm way older than she was when she died. And why? She wasn't obese, she didn't look like a wild sugar freak, but her drug of choice (apart from dex, opoids and seconal) was sweets. She ate hamburgers, French fries and washed the whole thing down with milkshakes followed by pie. A fried one if she could get it.
She'd chow down. Shoot herself up with insulin and often as not go into shock. After years of this, her body shut down, she was half blind and had to sit in a wheelchair.  And then she died, poor mother, and never got to meet my darling son.
I fear that fate befalling me, if I eat more than one cookie. Yes, I am a true phobe. An Uberphobe.
But according to The Case Against Sugar, I'm far from nuts. I don't need biofeedback or a nice slice of pie. What I need is a megaphone, because all these years I was right! Don't go near the stuff. Avoid it like the plague.
I'm about to get down on my hands and knees and pray for release from the devil's food: SUGAR.



by